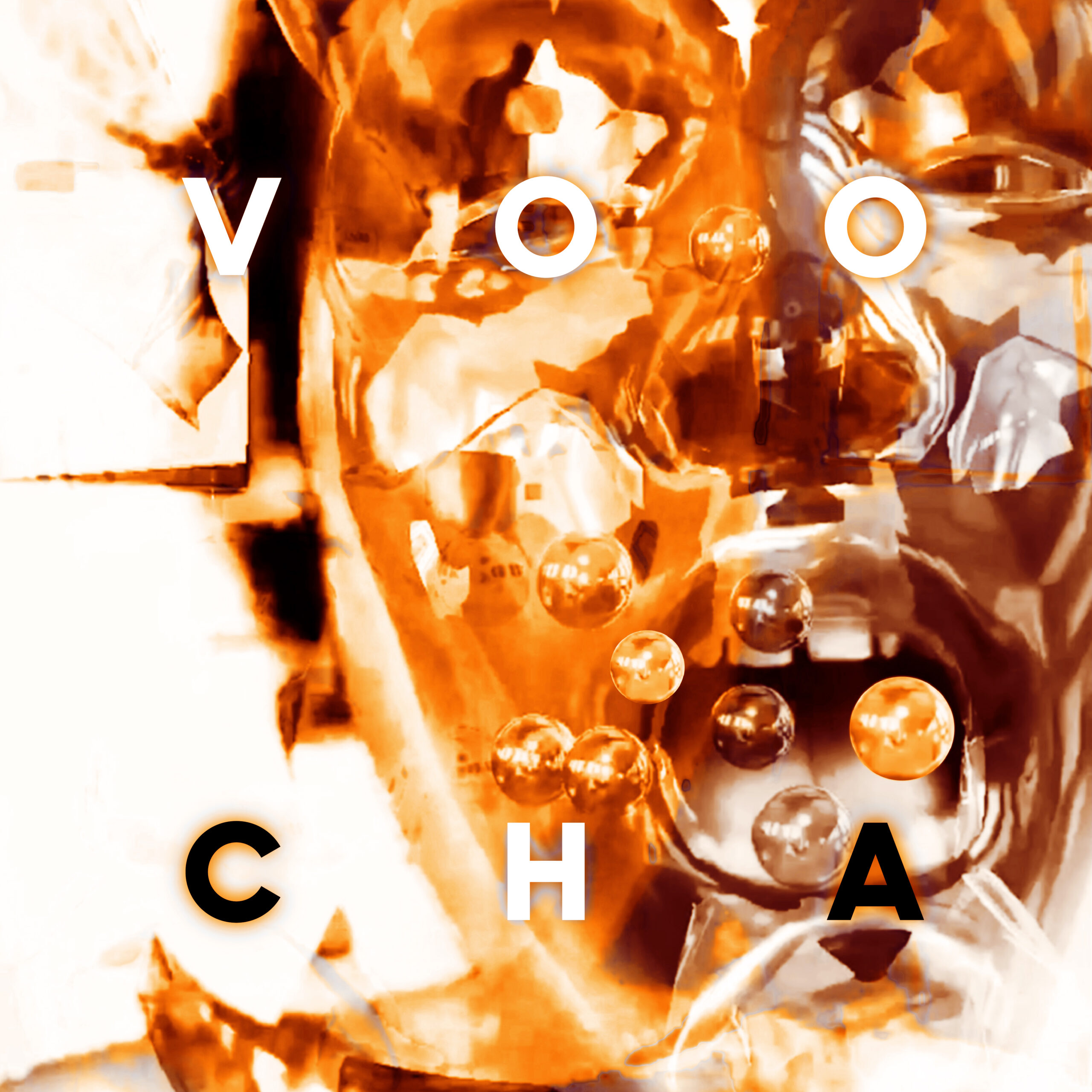 While working on the song Melissa E. Logan was walking in the park and witnessed the launching of a long string of sattlights going up to orbit around our earth for the internet of everything. Lights move across the sky, star-like, speedily on their way to be carriers of our messages, photos, artwork, office work, intimacy, bureaucracy and our music. The internet as we know it is moving into its next phase, embedded into our gadgets connecting, signaling and activating our environments.
Interambiento by VooCha (Melissa E. Logan) is a music release made with Armageddon Turk, Mary Ocher, Ortis and last but not least NLLY. It is a time travel into the future and a love song about the internet for the future people in 2065 who will hear about this thing, the internet. The song is dedicated to those who's sites are being blocked and for the hundreds of journalists who are incarcerated for reporting the news every year. The song offers melancholia, Miami vice moments, 80's guitars, cinematic vibes and rather than a smooth ride, VooChas signature methods are grit and bumps.
VooCha production methods include unconventional sounds, synths, highly compressed or very delayed, for your active listening pleasure (including uncomfortable glitches). You can feel the program, the cables, machines – sound leaving a human mouth and being caught by the condenser microphone, a rough handed edit in the DAW, spit out and mixed again.
VooCha is Never Alone | VooCha is the alias for the nature of collaborative making. The character, this construct is cyborg, filter, reflecting the mechanical body that functions by spewing out music, lyrics. Regurgitating sounds of the 1990's. VooCha is a figure which latches onto movements in culture. VooCha the artist has become you, yes as the listener you are being appropriated into an avatar. The VooCha avatar, by means of the VooCha Augmented Reality Filter. In VooCha land we are all a shifting age, cultural identity and sex. Shifting away from the personal, into the universal, the collective project of VooCha is a cross section in difficult listening and DJ culture.
VooCha has been making music in various configurations for a few years, core founder Melissa E. Logan works with producers DJ Aroma and Armageddon Turk, performers Nelly Ellinor aka NLLY, Jesseline Sarkodie aka PREACH and One Mother, and has a multinational spread of guest collaborations.
The release is funded by Musicboard Berlin
'INTERAMBIENTO'
Artist: VooCha
Maxi Title: Interambiento
FocusTrack: Interambiento Connected – VooCha feat. Armageddon Turk and Mary Ocher ++ ISRC: DEZE42200005
And:
Interambiento – Instrumental – VooCha feat. Armageddon Turk ++ ISRC: DEZE42300006
Interambiento – The Internet Mix – VooCha feat. NLLY ++ ISRC: DEZE42400007
Interambiento – Ortis Dance Mix – VooCha feat. Ortis ++ ISRC: DEZE42400008
Label: UniCAT gUG | Distribution: State51
Digital single release: June 11th, 2021
UPC: 5057805683582
Label Code UniCAT gUG: LC-95589
Listening: https://ffm.to/voocha_interambiento
EPK: https://www.unicat.space/voocha-interambiento-promo
EPK Download (Texts, Pictures, Teaser) >> https://tinyurl.com/VooCha-2021Promo
Music written and composed by Melissa E. Logan, Nelly Ellinor and Orkun Tunc aka Armageddon Turk.
Mixing: Jana Salah
Mastering: Stephan Mathieu, Schwebung Mastering www.schwebung-mastering.com
Graphic design: Cabine/ Caro Mikalef www.espaciocabina.com.ar
Artwork: VooCha Filmed with the Augmented Reality App: Chrysalis by Cibelle Cavalli Bastos / @aevtarperform
Project MGMT: Kathleen Hopkinz @hopkinzmanagement
CONTACT
Kathleen Kinzel | info@hopkinz.de | +49 176 29597618