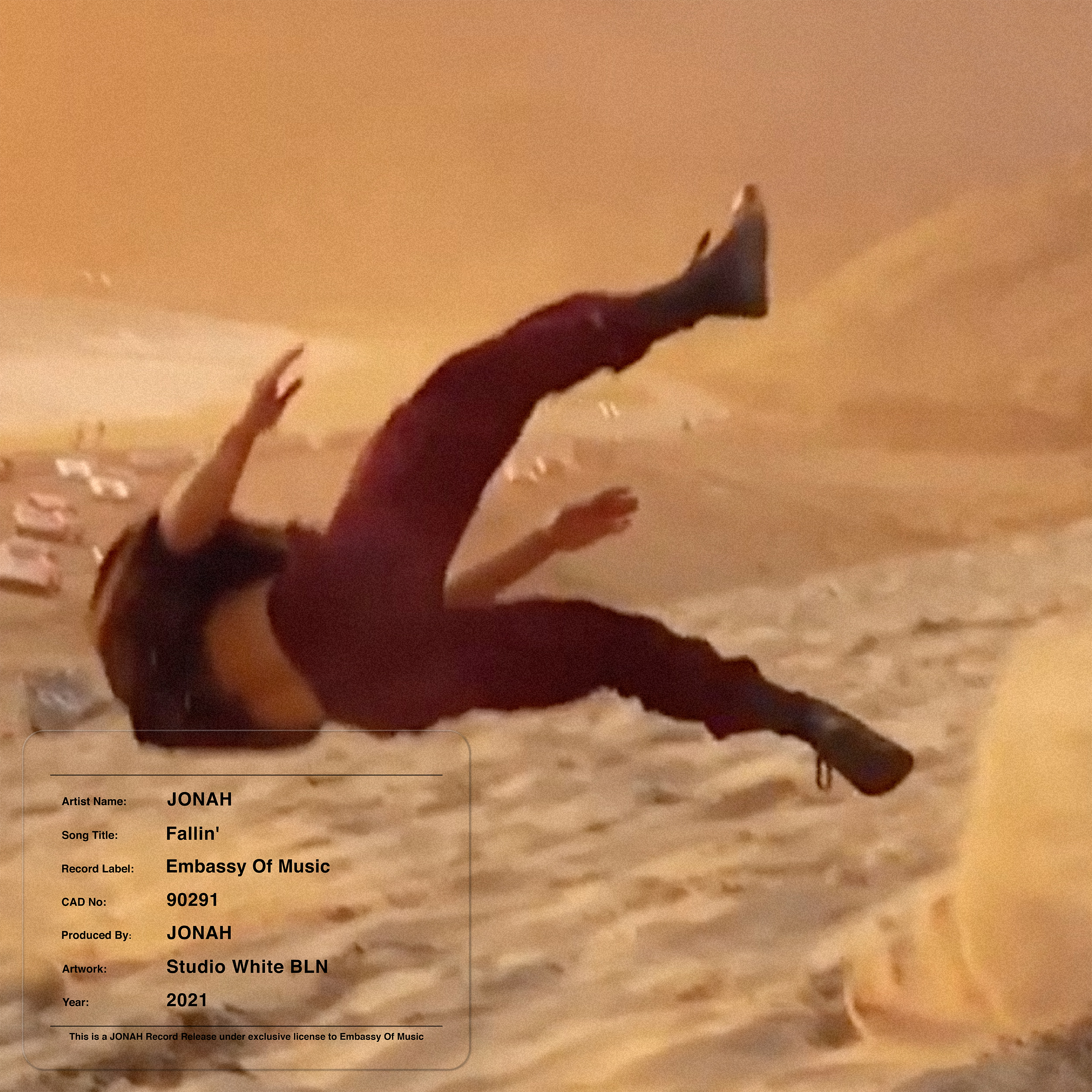 Beyond fast-paced hypes, Angelo Mammone and Christian Steenken have established themselves as one of the most sensitive songwriter duos in recent years. Their unmistakable feelings for melodies and harmonies have brought them success not only in Germany, but all over Europe. Two voices, two friends, who complement each other as artists and humans in their joint project JONAH, creating carefully textured sound paintings of rare beauty – only drawn with the most essential, but still larger than life.
Their new single Fallin', consists of echoey, dreamy voices, a soft guitar and warm synths that create the picture of an early spring evening sky. It makes you want to reach the horizon with a loved one, without thinking about today, or tomorrow.
A feeling of inviolability, of overwhelming width and freedom are created by the overflowing production, while the vocals float towards the sky and behind the horizon with the confidently stylish use of autotune. It is music that recognises the common departure into the unknown as a special form of liberation – in both personal, and creative terms.
Stream JONAH's new single Fallin' exclusively on Atwood Magazine, and stay tuned for more from the band in 2021!

Listen to Fallin' (all platforms): https://EmbassyofMusic.lnk.to/jonahfallin
Fallin' is accompanied by a music video, which was directed and choreographed as a collaboration between the band, well-known dancer and and choreographer Mike Tyus as well as his L.A.-based dance group members Madison Olandt, Derion Loman and Joy Isabella Brown.
"The whole shoot was totally spontaneous," the band says. "Additionally, we shot the video with an iPhone so that we'd have more of a chance to be totally spontaneous and fast, to capture this vibe and this special energy and moments."
The immediacy of "Fallin'" is reflected in the dancers' movements – both individually, and together as a group. Everyone and everything flows gracefully, coalescing with the same intimate nuance that JONAH reflect in their lyrics. Raw yet finessed, cinematic yet deeply intimate, "Fallin'" is an experience to behold."
quote by Mitch Mosk (Atwood Magazine )
The music video will have a premiere on C-Heads Magazine on February 10, 2021.
JONAH – Fallin'
Release: 05. Februar 2021
Label: Embassy of Music | Distribution: Zebralution
ISRC: DETO32000210
UPC: 4251703579768
Label Code Embassy of Music: LC-24833
EPK (Texts, Pictures, Teaser) >> https://bit.ly/3c2mTzk
Listening: https://EmbassyofMusic.lnk.to/jonahfallin
CONTACT
hopkinz.MANAGEMENT & MARKETING
Kathleen Kinzel
Mobil: +49 (0) 176 – 29 59 76 18
Mail: kathleen.kinzel@hopkinz.de
www.hopkinz.de
JONAH ONLINE