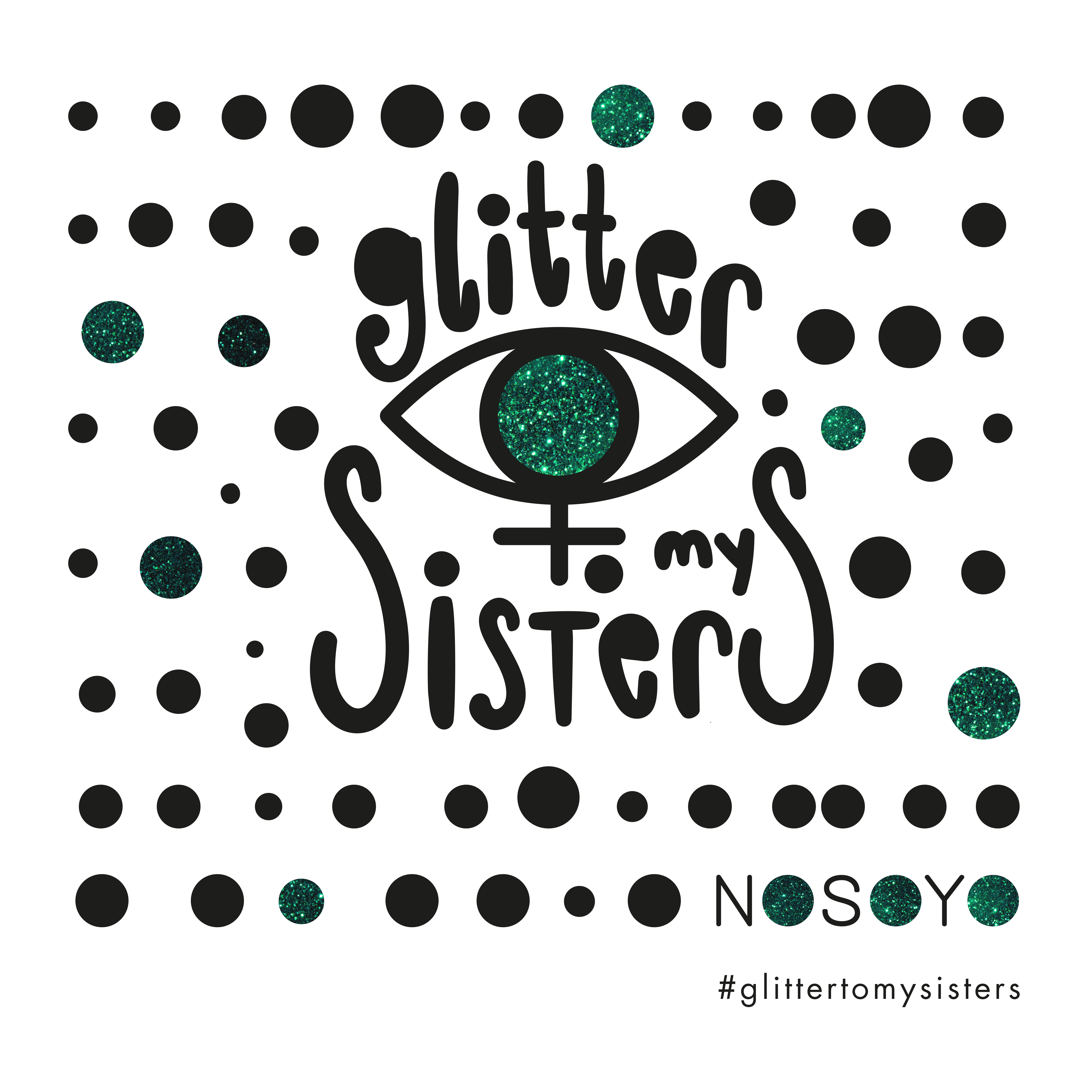 GLITTER TO MY SISTERS
EP Release Date: 12/13/2019
Kindness Records/ Zebralution (LC:91675)
The emerging Berlin-based duo NOSOYO (pronounced NO-SO-YÓ), composed of two dynamic artists: Donata Kramarz (vocals, guitar, songwriting) and Daim de Rijke (vocals, drum, songwriting), translates to "I am not myself, I am everything" meaning, there is no "I" and therefore no self, but instead we are one.
'Glitter To My Sisters' is their upcoming EP: seven distinct songs to express a particular mindset that surges the two artists forward, both personally and musically. NOSOYO eases into more electronic-leaning soundscapes than their previous album, Resonate. The two experiment with hybrid sound collages, combining bouncing beats, samples and synths to harmoniously weave new sounds through "in your face" and honest lyrics.
'Glitter To My Sisters' is a call to everyone who is tired of attracting negative people and old fears that keep us small. It is for those who are ready to break free and say 'Go kiss my glitter!' It is for those who want to feel empowered, have fun, dance and celebrate life. It is for those who need encouragement to speak up and stand up for their rights. The message is to remind us that we are all unique living beings, that we are absolutely perfect as we are right here, right now. "I am glitter, you are glitter, we are all goddamn glitter!"
All songs are produced by Feeling Valencia (ABBY) & NOSOYO. Apart from this, the track 'Lost In You' was also produced by LA-based Jossiah Mazzaschi (Kate Nash). And 'Faceless' & 'Highness' have additional synthesizer arrangements by well-known Berlin DJ Tobi Neumann (Cocoon).
NOSOYO's recently dropped single 'Neverending Story' (release date: 11/29/2919) addresses the ongoing struggle to achieve gender equality. The world keeps taking small steps forward only to go back a few of those steps soon after. Rather than getting stuck in this loop, Donata and Daim believe it is important to focus on positive social developments. The only constant is change, but we all know it takes great force to get something moving. So we thought, why not virtually connect people who care about women's rights via one of the most powerful forces in this world – music!
In this spirit, the winners of the recently-announced 2019 'listen to berlin: Award'(Best Band) and the 2017 VUT Indie Award (Best Newcomer) have launched the 'Glitter to My Sisters' initiative (follow blog post from 12/03/2019), named after their upcoming December EP (release date: 12/13/2019). They will hold a fully accessible fundraising festival event for the initiative at Berlin's Badehaus Szimpla on December 19, 2019. Not only will the event celebrate exciting new talent from the LGBTQI and Berlin's music scene, as well NOSOYO will also perform their new EP live. All proceeds will go to the Argentinian pro-choice NGO 'Grupo Fusa', which helps young women with unexpected pregnancies and other stigmas associated with the female body.
Furthermore, an Instagram filter has been created (see QR code), which can be used with the hashtag #glittertomysisters. A donation account and merchandise will be available to generate more awareness and raise additional funds for 'Grupo Fusa'. It is also possible to make donations.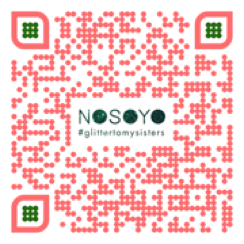 Webpage Initiative: www.nosoyo.net/glittertomysisters
FB- Event: www.fb.com/events/831416563944513
EP-Tracklist:
Glitter
Tall As A Tower
Faceless
Lost in you
Highness
Neverending Story
Girls Just Wanna Have Fun (Robert Hazard Cover)
NOSOYO Online:
Website: www.nosoyo.net
Facebook: www.fb.com/nosoyomusic
Youtube: www.youtube.com/user/nosoyomusic
Instagram: www.instagram.com/nosoyomusic